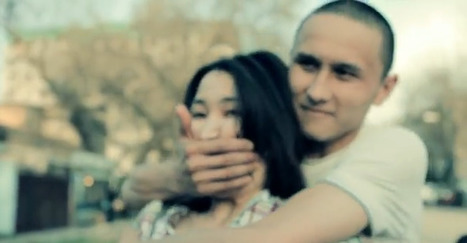 Privet Restless Beings!Restless Campaign: Love | Consent?
This Valentines Day join us and make a stand for those who are kidnapped and forced into marriage, without their consent. What was once a romantic Kyrgyz tradition of whisking a bride away on horseback has now deformed to a very dangerous and apparent bride kidnapping tradition- Ala Kachuu.
An estimated 50% of marriages in Kyrgyzstan are as a result of Ala Kachuu, and of these more than two thirds are non-consensual kidnappings. These marriages often result in domestic violence, rape, broken families and even suicides.
Though the practice is illegal, it is still widely practiced; previously the sentence for stealing livestock was more than the charge of bride kidnapping.
Differing forms of bride kidnapping occur all around the world.
To support our Love | Consent? campaign join us
Outside the Tate Modern, Embankment > 4pm - 6pm
Across Embankment > 7pm - 9pm
At Potters Field > 7pm - 9pm
and have a special picture taken by our team. The picture with the most likes on Facebook will win a special Restless Beings prize and LUSH gift set!
Don't forget to "follow" us on Twitter and/or "like" our facebook page to stay up-to-date with our campaigns, projects and events. Alternatively you can visit our website atwww.restlessbeings.org
Were using the #LoveConsent twitter hashtag for our Valentines Day Love | Consent?campaign so join us and make a stand for women's rights!
Restless Projects: Ala Kachuu
Our refuge centre is urgently in need of your consistent support. Without your donations Kyrgyz women affected by Ala Kachuu and other forms of domestic violence will no longer be able to receive the counselling and safe refuge they desperately seek. Furthermore your donations help to make outreach programmes such as the 16 day campaign for the alleviation of non consensual Ala Kachuu possible. We are at a critical stage of this project and now more than ever need your support!