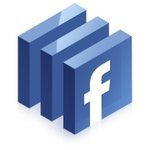 Mayor Emanuel, City officials and leaders from Chicago's community and civic organizations today stood together in support of keeping Chicago's children safe and engaged this summer through the administration's Summer of Learning initiative, the largest coordinated summer learning effort in the country. In January, Mayor Emanuel issued a "call to action" for all organizations that run summer programs to join in the Summer of Learning effort and to date 143 organizations have answered the call, representing summer program opportunities for hundreds of thousands of children.
"From cradle to career, we are working to give our children the quality education they deserve, so they can thrive. Our summer programs help children stay safe and engaged during the summer, and are a robust opportunity to continue learning year-round," said Mayor Emanuel. "I am incredibly proud to see Chicago's organizations step up and join in this effort. We stand together and say to our children: this summer, the city is your classroom."
In a unique public-private partnership, the City has teamed up with the MacArthur Foundation and Mozilla to allow youth to earn recognition for engaging in learning during the summer and help teachers track student learning next fall. Through Mozilla's free Open Badges tools, each organization in the Summer of Learning will design their own creative digital "badges" for youth to earn and collect when they complete learning activities over the summer - from field trips to experiments to team projects.