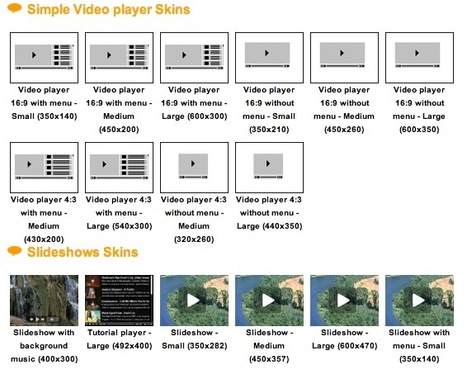 Robin Good: If you are looking for a series of tools and services that can allow you to publish slideshows and video clips on your web site while using personalized skins and templates Cincopa provides such resources.
"Cincopa is the most complete rich media kit for WordPress, Joomla, Blogger and many other CMS systems. Cincopa includes many videos players, slideshows, galleries, podcast, music players in many different shapes and sizes, in total over 40 skins."
Free basic service available.
Premium plan and comparison with free account: http://www.cincopa.com/cincopamanager/paypal/plans.aspx 
Find out more and samples: http://www.cincopa.com/media-platform/services 
(Thanks to Baiba Svenca for uncovering this)
Via
Robin Good