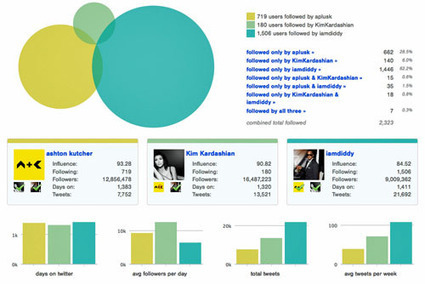 "When's the best time to tweet? How can you find more relevant people to follow? Want to track your tweets and retweets?"
"While Twitter.com is a good place to start and dashboards such as Hootsuite and TweetDeck help you organize your stream, to get the most from Twitter you need to look outside the box."
"Here are 10 Twitter tools—some mainstays and some newcomers—that will give you greater insight into your network, find new people to connect with and more."
Would it help to have a tool which reviews only your followers and based on their usage of Twitter, advises you the best times to tweet? Or perhaps you want to view followers by selectable categories, (not just timelines) and/or the georgraphic coverage.
http://www.cio.com/article/720350/10_Free_Essential_Twitter_Tools_for_Power_Users?source=CIONLE_nlt_insider_2012-11-01_default
Via
Ken Jondahl