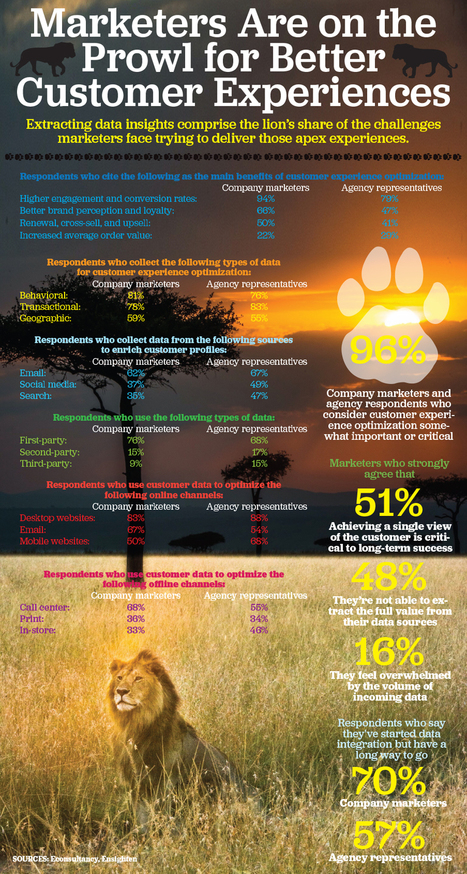 Extracting data insights comprise the lion's share of the challenges marketers face trying to deliver those apex experiences.
When it comes to focus areas that eat up most of marketers' time and resources, customer experience reigns at the top of the food chain. According to the "Customer Experience Optimization Report" by Econsultancy and Ensighten, 96% of company marketers and agency respondents (including vendors and consultancies) consider customer experience optimization somewhat important or critical.
Marketers who take pride in their customers' experiences can leave a major (paw) print on their organizations. In fact, 94% of marketers and 79% of agency respondents say that higher engagement and conversion rates are among the many benefits of customer experience optimization. Better brand perception and loyalty (66%, 47%); renewal, cross-sell, and upsell (50%, 41%), and increased average order value (22%, 29%) are also benefits for marketers and agency professionals, respectively.
Via
Russ Merz, Ph.D.