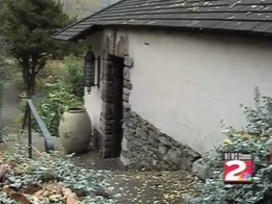 "These formal gardens have been here for over 100 years. This garden house has been here for decades," said Virginia Kennedy, executive director of Otsego Land Trust.

"It's one of the last few natural environments that is right on the lake," said Patricia Szarpa, Executive Director of the Cooperstown Chamber of Commerce.

But, for the most part, the public hasn't been able to enjoy it.

"We have these safety and access concerns. Once these things are fixed we can be very progressive and saying come and use this site," said Kennedy.

With the grant matched, the Otsego Land Trust now has access to a total of $250,000 to renovate the area to make it safer and increase public access.