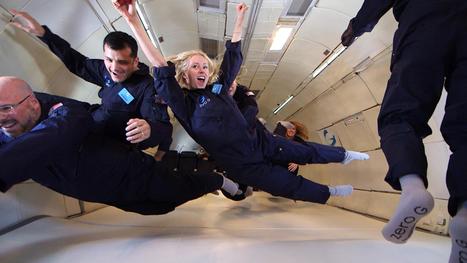 NEWARK, N.J. — Flying on a zero-gravity airplane makes anyone feel like an astronaut — and for Virgin Galactic's future space tourists, there's the chance to prepare for the even bigger doses of weightlessness ahead.
Most people who go into zero-G experience a sense of disorientation and even nausea — a phenomenon known as "space motion sickness." Anti-nausea medications can help. But as much as New Zealand entrepreneurDerek Handley was looking forward to the flight, he had a nagging worry about how he'd feel afterward.
More than 700 people have signed up for Virgin Galactic's suborbital space rides, with tickets currently going for $250,000 a seat.