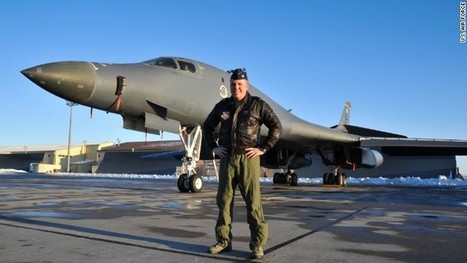 Air Force B1B Lancer pilot, Capt. Mark Gongol, helped a United first officer land a 737 after its captain fell ill.
That was the situation last December when Air Force Capt. Mark Gongol and his wife and daughter were traveling from Des Moines to Denver aboard a United Boeing 737. When Gongol reached the cockpit, it was clear the captain was in trouble. Passengers and crew were helping him out of the cockpit. A cot had been set up. The captain looked pale and clammy from an apparent heart attack, Gongol remembered.

Never taking the controls, Gongol acted as a backup for the first officer.