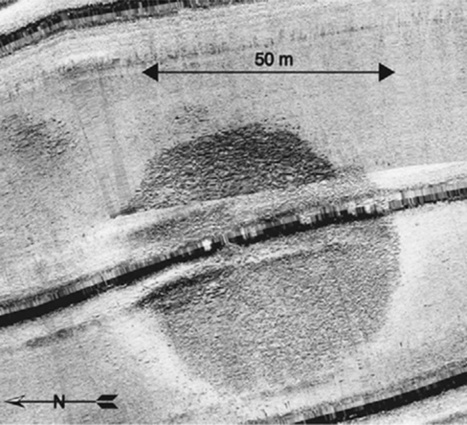 A giant "monumental" stone structure discovered beneath the waters of the Sea of Galilee in Israel has archaeologists puzzled as to its purpose and even how long ago it was built.
The mysterious structure is cone shaped, made of "unhewn basalt cobbles and boulders," and weighs an estimated 60,000 tons the researchers said. That makes it heavier than most modern-day warships.
The megalith was likely built 4,000 years ago and then covered by the sea.