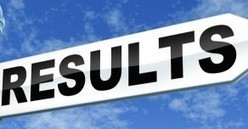 How many times have you scratched your head wondering why you can't get the results you want? How many times do I have to ask for things to be done a certain way?
This week we will focus on
how to follow up and monitor results, what to do when you achieve results and what to do when you do not achieve results.
What to do when you achieve your results:
This is one of the common faults of managers. We tend to get so focused on when we do not get results that we do not review how we achieved the results we wanted. When results are attained, take the time to review with your team what they did to achieve the results. Review the behavior and actions they performed so that they can anchor those in and repeat them in the future. Remember to congratulate them on their success. We repeat behaviors that make us feel good, so make them feel good.