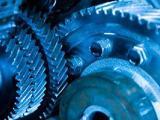 The trouble with robots, says DARPA, is that no matter how good they are, they have an annoying tendency to run out of juice. It's no good carrying heavy equipment halfway to where it's needed; even ...
...with the aim of achieving a whopping 2,000 percent increase in robot efficiency.
Stay foolish, stay hungry.... stay with us !