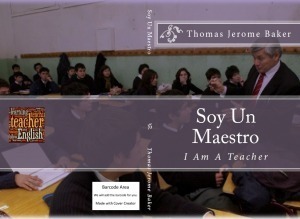 Soy Un Maestro: I Am A Teacher Book Description Publication Date: July 1, 2012
I am a teacher, and I teach in Chile. This year a new Teacher Career Law, defining the teaching profession in terms of increased prestige, attracting more applicants from higher performing students, an obligatory enabling exam, higher salaries, fewer hours teaching in the classroom, and higher responsibilities wil be passed, hopefully.
This book totally supports the idea that a good law is needed, and now is the time to pass one, even if that law is not yet perfect. We Teachers have such a long way to go, and this is clearly a tremendous step in the right direction.
To celebrate, all of the funds received for the sale of this book will go to support the EdCamp Santiago free conference for teachers in Chile. Thank you, in advance, for buying this book. May God Bless You…
...