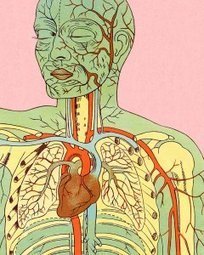 Curious about how a disease gets started? Researchers may soon be able to "street view" the inner workings of the human body.
An international group of researchers have successfully created the most comprehensive map of the human metabolism, called Recon 2, which details how the body's converts food into energy, and assembles all of the hormones and proteins that contribute to a normal day's work for cells and tissues.
Genes may form the foundation of the human condition, but it's their activity, in the shape of the products they make — from enzymes and hormones to nutrients and signalling factors — that dictate how cells interact with each other, and how body systems, such as the way we breakdown food into energy, operate.
By putting together how genes and their products interact across entire networks, he and his colleagues are confident that Recon 2 could help to expose some of the still mysterious causes of diseases like cancer and diabetes, as well as lead to better treatments.
Via
Daniel House