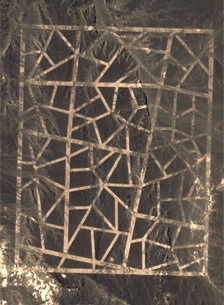 2000 years on from its famous Great Wall, China is building something else that can be easily seen from space – this time possibly with more offensive intentions.
The 2 kilometre stretch of Gobi desert pictured left appears to mimic a city's road grid. Another image shows a grid pattern nearly 30 km across. Security experts surmise that these and other sites (see article's linked gallery) are targets for missile testing.
And just when the arms race folly of the 60s and 70s was looking like something humankind had outgrown.