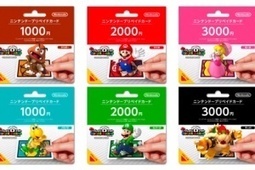 Satoru Iwata shows them off during a Chotto Direct
Satoru Iwata has announced a selection of new special pre-paid cards will be coming to Japan during a Chotto Nintendo Direct. What's so special about them? Well, they double up as augmented reality cards, which can be used in conjunction with new 3DS downloadable AR software called Isshoni Photo.
The software will be free to download and can be accessed by simply scanning the QR code that comes with the card. Japanese 3DS owners will be able to use the software to take photos of the characters and interact with them.