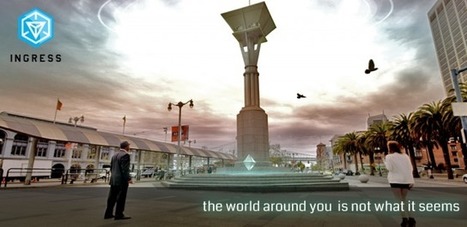 "The concept is something like World of Warcraft, where everyone in the world is playing the same game," Hanke said. Players are on one of two teams: "The Enlightened," who embrace the power, or "The Resistance," who fight the power. Anyone can play from anywhere in the world, though in more densely played areas there will be more local competition for resources.
Outdoor physical activity is a big component of this, though driving between locations isn't banned. "You're like a rat in a maze on the phone," Hanke said. Then, back at your computer, you can review the larger area and gameplay.
This would be awesome with Google Glass.