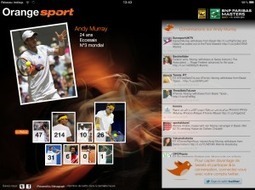 What is your definition of Social TV?

Social TV means digital interaction between people about TV, and interaction with that content.
In other words, it's about helping the viewer to find, share, and engage around broadcast content.
Social TV is also one result of the emergence of the Companion App, fostering multitasking on smart phones and tablets as second screen, and giving access to all sorts of complementary activities such as content discovery, TV participation and remote control.
For details: http://bit.ly/wrchA4
Via
Raffaele Nappi