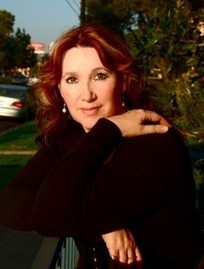 About Beowulf's narrator:Rosalyn Landor has worked as an actress since the age of seven, both in Europe and the United States.
When you see a book entitled "Classic," what's your first reaction?
Run a mile?
The truth is, many of us will immediately dismiss a "classic" novel because it seems too remote and inaccessible in a world where we are more used to our own language and colloquialisms ..... Our own rap.... We hear rhythms and the music in our speech of the 21st century; in our day to day exchanges we use the words of Our Time.... We are in fact creating and shifting in our social interchange exactly in the same kind of storytelling our classic authors did in Their Time...
And some of your English teachers may even have told you that we are still using words today "invented " by William Shakespeare.....words he often took and retooled from the "classics" of his own period in history....
Some time ago, I narrated an audiobook entitled Beowulf for Tantor Media. It was a daunting prospect, not least because the actual language format is very old-fashioned, and for those of us used to listening to shows like NCIS, and the lyrics on MTV, from Dr. Dre, and the occasional Lady Gaga offering, there may seem to be little of interest to those of you under 25... Or indeed those of you older than 25!