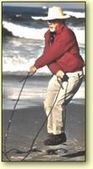 "I have been practicing structured procrastination while allowing a few blog posts to, uh, ferment a bit longer (not to mention other things I want to get done). As evidence, after reading Jonah Lehrer's recent post about unstructured procrastination - Are Distractable People More Creative? - I feel inclined to write about that, rather than finish the other partially composed posts ... not to mention other important items on my todo list. But I'll postpone writing about unstructured procrastination until I write a bit about structured procrastination.
Several years ago, I encountered Stanford Philosophy Professor John Perry's inspiring account of structured procrastination, which offers a more elaborate and erudite rationalization of a practice that I'd previously justified by way of British mathematician and philosopher Bertrand Russell's famous quote:
The time you enjoy wasting is not wasted time."