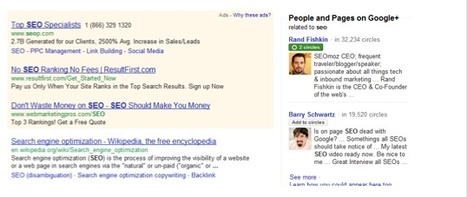 By Laura Crest - http://bit.ly/yVyv3y ;
@ljcrest
SPYW integration in Google search results opens up Google+ content to the billions worldwide.
Imagine your brand or personal profile getting this kind of exposure in regular search results!
Clearly, Google+ deserves more of your time.
With the popularity of Twitter, Facebook and LinkedIn – how does your company find time to embrace Google+?
With so many social networks on your plate, adding another can seem like a major challenge.
Here are 6 steps to a smart Google+ strategy to leverage this platform.
Via
Steven Healey