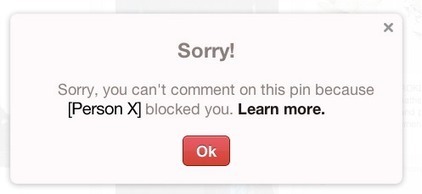 If you have a friend or acquaintance who you would prefer didn't see your posts on social media, should you just block them? On Facebook, if they aren't on your network then it is very private.
But on Pinterest and Twitter? These networks are completely public. Anyone can peruse your boards, whether they're following you or not; Anyone can browse your tweets.

So, why block someone on Pinterest or Twitter? And, more importantly, what happens when you do?
Read more at http://bit.ly/UstqCS