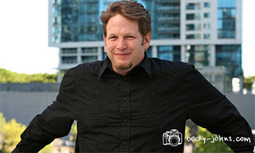 "How do I get more fans?" I hear this a lot. I've written about how to get more followers a few times, so instead of the same old, I thought I'd address this to folks who are working on growing themselves to be a person who has something of a growing (or huge) platform and is trying to understand how to use social platforms to build something better/deeper/more. And there might be a good place to start. "WHY" are you seeking to get more fans? And do you really want fans?
Why are you sharing your business stories? To get more fans (storytelling) or to build and engage with a community (story sharing)?
This article puts us all straight -- fans are OK but the real gold is in building community.
Read this article for more insights and target your business stories towards building community. That means listening to the stories of and within your community in return!
Via
Karen Dietz