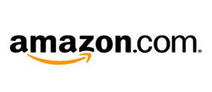 Amazon's New Social Relevance
Amazon was late to social media and they paid a price for being tardy. Almost 90% of Amazon's pages have been eliminated from Google's index post Panda and Penguin.

Granted we would all like to be left so "high and dry" since Amazon still has 127M pages in Google, but, as this linked post describes, Amazon is embracing social media marketing now with new tools such as Amazon collections and a social share widget that is approaching ubiquity.

If Amazon can learn new social shopping tricks so too can your website. The key idea is even a website that was slouching toward having a billion pages in Google must play for social relevance now as so should we all.
Related

Amazon's Collections on Scoopit
http://sco.lt/7eE6Tp
Amazon's Social Rebirth on ScentTrail Marketing
http://scenttrail.blogspot.com/2013/08/amazons-social-rebirth.html
Via
Martin (Marty) Smith