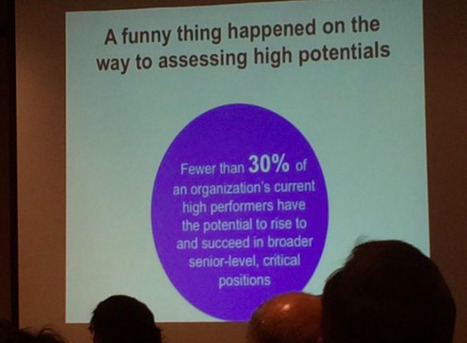 By Susan Camberis
Event Date: Thursday, January 14, 2016
Organization: ATDChi
ATDChi's 2016 Kick-off event gave attendees a new perspective on a familiar topic: learning agility.
The evening featured three local learning leaders. Pamela Meyer, Ph.D. (@pmeyerphd), author of the new book, The Agility Shift, and Catherine Marienau, Ph.D., co-author of forthcoming book, Facilitating Learning with the Adult Brain in Mind, joined from DePaul's School of New Learning & Center to Advance Education for Adults (‪@SNLDePaul‪). Kathryn Wozniak, Ph.D., Assistant Professor and Graduate Program Leader of Instructional Design and Technology at Concordia University Chicago also joined the panel. ATDChi's 2016 President, Matt Elwell, CPLP moderated the discussion.
"Significant disruption and change in role require learning agility," according to Dr. Pamela Meyer. Learning agility includes both learning in action (learning "on our feet") and transferable learning (which derives from training and prior life experience). Learning agility is especially important when you consider that research has shown that fewer than 30% of high performers have the potential to succeed in broader, senior-level, critical positions.
Here are 7 ideas to enhance learning agility in your organization:
1. Use a blended approach. Dr. Wozniak's doctoral research asked 120 participants what type of learning they preferred (classroom, online, or a blended approach) – a question she also posed to kick-off event attendees. Today's learners prefer a blended approach, and what they really need to succeed is help managing and curating information. Learners also desire regular, meaningful evaluation (feedback).
2. Think about thinking. Based on her research, Dr. Wozniak developed a model grounded in the idea of metacognition, or thinking about thinking. She used the Metacognitive Awareness Inventory. Here's a link where you can learn more: https://www.harford.edu/~/media/PDF/Student-Services/Tutoring/Metacognition%20Awareness%20Inventory.ashx
3. Activate the "curious brain". Recent neuroscience research suggests that we're taxing learners' brains. "Our brains want to be efficient, fast, and right," according to Dr. Catherine Marienau. When given a choice between the familiar and the unknown, our brains will seek the familiar. As talent developers, we want people to choose new ways of doing things, but this requires support. "Applaud accomplishments, and withhold judgments," according to Dr. Marienau. We all have our favorite ways to think. What we're striving for with training is to active the "curious brain," the part of the brain that is open to new possibilities.
4. Engage the C-Suite with data. According to Dr. Wozniak, one way to engage senior leaders is using data to show how learning improves efficiency and effectiveness. Look for ways to involve leaders with the learning agenda through direct experience, and tie learning agility to organizational agility – the ability to respond to the unexpected and unplanned.
5. Build organizational agility with the "relational web." As described in her recent book, The Agility Shift (www.TheAgilityShift.com), the relational web is the space people create with their colleagues that allows for organizational agility. The relational web is: responsive, resilient, resourceful, reflective, and relevant. It takes advantage of the fact that 70-80% of learning is informal. Given this, TD professionals should seek to create more opportunities for intentional informal learning.
6. Give learners time to process. "I think we know the best practices to make the brain more curious," according to Dr. Catherine Marienau. "We do not learn without other people." We need to make sure we're giving people time to process, and to question.
7. Help learners make meaning. "We're all listening to the same channel: WIIFM (What's In It For Me)," according to Dr. Pamela Meyer. We need to be able to make meaning from what we're learning. As a TD professional, don't assume that learning will be applied in the way you anticipate. Instead, design learning activities for adaptive responses.
The kick-off event was an exciting start to what is sure to be a great year for ATDChi.
If you'd like to learn more about the latest thinking in learning agility, watch for upcoming learning opportunities from DePaul's Learning Innovation Institute: http://caeacommcon.ning.com/page/innovation-institute