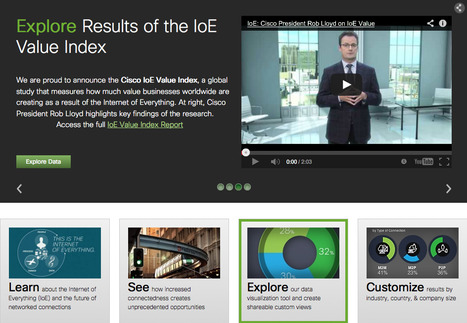 The Internet of Everything is reshaping every aspect of our lives -- including how and where we work. Think back to the 1950s, when the telephone was the only connected device in the typical office, and collaboration happened only when coworkers physically walked into a conference room for a face-to-face meeting.
Today, we take for granted an ever-expanding collection of connected devices and collaboration tools that didn't even exist 10 or 20 years ago -- smartphones, tablets, "smart" white boards, online meetings, Web video conferencing, online document sharing, TelePresence, social media -- all helping us change the ways we communicate, collaborate, and share.
Read more about the Cisco IoE Value Index whihc is a global study that measures how much value businesses worldwide are creating as a result of the Internet of Everything.
Via
The Learning Factor