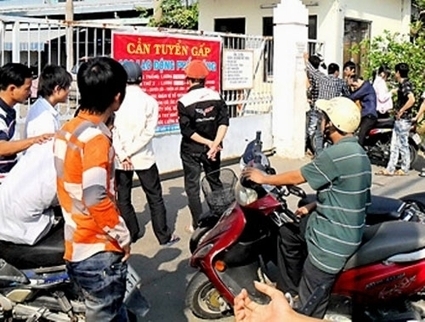 Recently, employers in big cities have latently boycott laborers coming from the three central province of Thanh Hoa, Nghe An and Ha Tinh. In HCM City, the largest city in Vietnam; this
situation is no exception.
Ho Chi Minh City has 15 export processing zones (EPZs) and industrial parks (IPs) with hundreds of companies. Each year more workers from other provinces flock to the city to find job. However, in recent time many businesses have latently "avoided" workers from the three above provinces. Consequently, thousands of workers from these provinces have become jobless.

In Linh Trung 2 EPZ in Thu Duc District, Ho Chi Minh City, each month tens of companies recruit thousands of workers but the refuse to use laborers from Thanh Hoa, Nghe An and Ha Tinh.