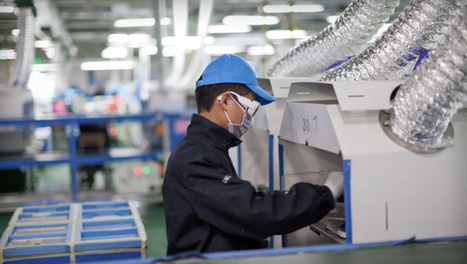 If you want to understand why iPhones are made in this corner of the world, look no further than Li Yue.
When I met the effervescent 21-year-old, she was lined up at a kiosk outside the gates of the massive assembly plant owned by Foxconn. Li, wearing a white T-shirt and blue jean shorts and carrying a pink parasol to beat the heat on a scorcher of a June day, was among a group of a dozen or so candidates applying for a job with the Taiwanese firm. Not a specific job, mind you. Any job.
It's not as if Li, who just finished her first year as a student at Henan Police College, didn't have much going for her. She was bright and engaging. She spoke more than passing English. And she conveyed an eagerness to get started.