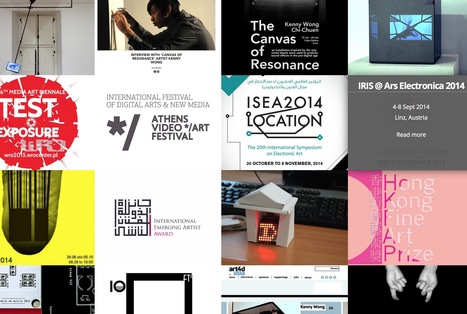 Kenny Wong explores the delicate relationship between daily experiences and perceptual stimulations, by finding the hybrids between analog and digital representations.
Wong interested in exploring visual patterns, motions, sound textures and presenting the works in the form of computational kinetic sculptures. Wong also actively collaborate as collaborating artist, multimedia designer, mechanical engineer/designer and art researcher.
Wong's solo and collaborative works has been exhibited internationally over 10 countries including Europe: Ars Electronica Festival (Austria), WRO Media Art Biennale (Poland), Athens Video Art Festival (Greece), Phoenix Cinema and Art Centre (UK), LOOP Barcelona (Spain); South America: FILE Festival (Brazil), 404 Festival (Argentina); Middle East: ISEA Dubai (UAE) and Asia: Seoul International NewMedia Festival (Korea), and several important exhibitions Hong Kong. He also was being awarded as the Golden 15 in the 3rd International Emerging Artist Award (Dubai), Award for Young Artist 2014, Media Arts (Hong Kong), and Bloomberg Digital Arts Initiative 2013 (Hong Kong).
Wong is currently pursuing his MFA Sculpture in Concorida University, Montreal, Canada. He was a part-time Lecturer at SCM in 2015, City University of Hong Kong. He received his BA in Creative Media from SCM, City University of Hong Kong in 2011.