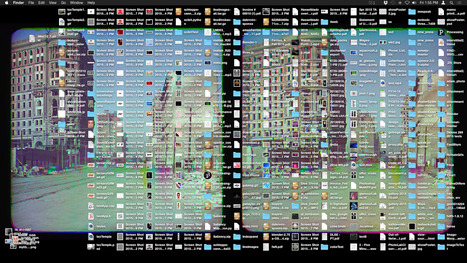 Artist Interview Series / Electric Objects

The artists below are creating some of the most compelling work today, and have agreed to experiment with Electric Objects.

We've asked them a series of questions about their practice. Images, video, text and otherwise are welcome as answers.
----------
read also an another interview about Adam on http://www.itsnicethat.com/articles/adam-ferriss

Adam Ferriss is one of those technologically-minded creatives who is able to put his ever-growing knowledge of code and processing to use building aesthetically wondrous digital art for the rest of us to enjoy. His images make me feel like I've just taken some psychedelics and stepped into one of those crazy houses you get in funfairs, where there are giant optical illusions on every wall and the floor keeps moving under your feet, except these are made using algorithms and coding frameworks and, for the moment at least, they don't exist beyond the screen.
Intrigued and slightly baffled by the infinitely complicated world of digital art, we had a chat with Adam to find out how he got started in working with code, how much control he has over an outcome which is produced largely by random processes, and how he plans to take his work offline...