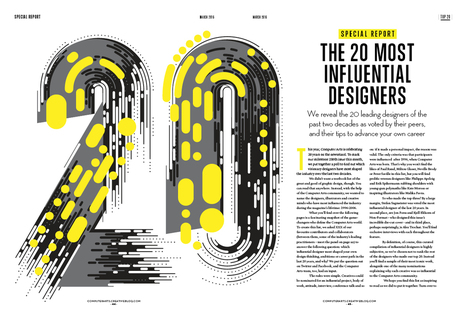 Get the 20th anniversary issue of Computer Arts with one of 20 special die-cut covers.
To celebrate Computer Arts' 20th anniversary and milestone 250th issue, the magazine is unleashing a bumper, special collector's edition on Friday 5 February.
For the first time in its two-decade history – and in a powerful celebration of print – Computer Arts is unleashing an exciting 20-way split run of its "contemporary retro" die-cut cover, created by two of best designers in the world: Non-Format's Jon Forss and Kjell Ekhorn.