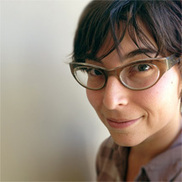 Our interview with transmedia producer Sara Thacher. Sara makes adventures that often meander between the physical and the digital.
'Everything is contingent. Often you'll be working with experts in each particular area. The experts will be heads down in their own specialty. They'll be making the best website or animation or social media plan, but they need you, the producer, to make sure that their decisions make sense for the larger project.'
An experience designer is also all about the connections. Instead of looking at these connections from a production point of view, the experience designer puts themselves in seat of the audience. You're considering how the audience moves between different media. What threads need to be built so that the audience that's following your YouTube channel will also play your SMS text adventure? It's also the experience designer's job to think about why the platforms/media/storytelling mediums are being used to convey different parts of the story....
Via
siobhan-o-flynn