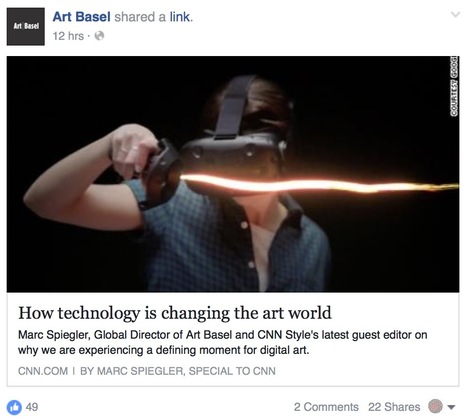 Marc Spiegler, Global Director of Art Basel and CNN Style's latest guest editor on why we are experiencing a defining moment for digital art.
In 2002, a self-taught programmer named Cory Arcangel hacked the code of a Nintendo Super Mario cartridge, stripping away all the graphics except for the fluffy pixelized clouds.
Two years later, his artwork "Super Mario Clouds v2k3" made Arcangel one of the 2004 Whitney Biennial's breakthrough stars. Yet many of his new fans, Arcangel once told me, did not really understand what he had done: they thought they were watching a digital video, not hacked software.
A decade later, many people make the same misassumption about the young artist Ian Cheng's "infinite duration" work, in which his cinematic algorithms live-render richly detailed worlds filled with complex landscapes and animated creatures, "shot" with swooping cameras. Cheng uses radically better software, but it's the same disconnect...
Via
Jacques Urbanska