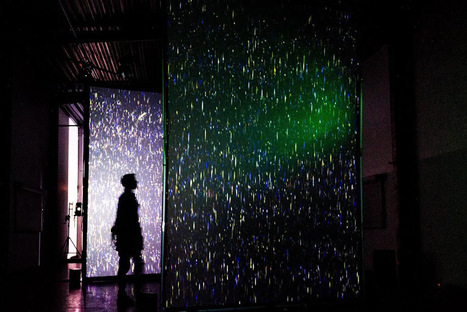 DDA produces events, to favor the distribution of artworks and accompanies French and international artists in their development. The objective is to promote the circulation of the contemporary international creation, in the fields of visual and sound digital arts through various models of initiatives. And favor the dialogue through the exchanges between countries.

DDA makes business intelligence on the international artistic creation. ADD experiments and is interested in the use of technology in artistic purposes in which takes place interdisciplinary knotting.

DDA is working with international partners and developing a strong axis in particular with Japan since 2008.

DDA connects cultural organizations and companies who wish to enhance their image and support artistic creation in France and abroad. DDA carries out projects at all stages, from initial strategy to final implementation.
Via
Jacques Urbanska