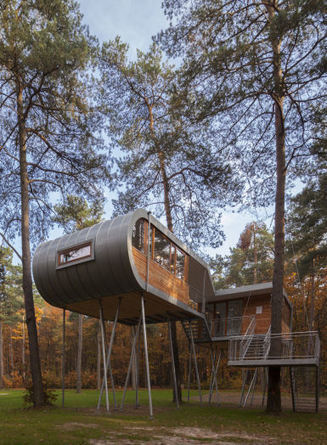 Inspirational conference centre in the treetops of Hechtel-Eksel in Belgium

A gem has been created within the woods of Hechtel-Eksel in Belgium. Described as inspirational, The TREEHOUSE has the vision to bridge the extensive gap between ecology and the economy.
Sappi, The Flemish Forest and Nature Agency, the commune of Hechtel-Eksel and Proximity have joined forces with the aim of encouraging companies, politicians and organisations to embrace sustainability in their daily activities. They all share one vision: to enhance the quality of the environment and social responsibility for the benefit of people, planet and prosperity.
Via
archYable