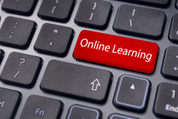 With roots that go back 10 years, you could say Chegg is an old hand when it comes to education technology. But the Santa Clara, Calif.-based company that made its name as a textbook rental site still wants a piece of the newest big thing.
On Wednesday, Chegg, which now bills itself as an online "student hub," said that it is partnering with ed tech darling du jour, Coursera, to provide digital content, including textbooks and other materials, to students enrolled in its massive open online courses (MOOCs).
Through the partnership, Coursera students will be able to purchase Chegg material, as well as receive some publisher content for free. They will also be able to make use of other Chegg features, including Q&A forums, search and highlight options. Coursera students could still purchase content from other sources, but the company said it offers lower prices than other vendors and students wouldn't benefit from the social options connected to Chegg content.
Click headline to read more--
Via
Chuck Sherwood, Senior Associate, TeleDimensions, Inc