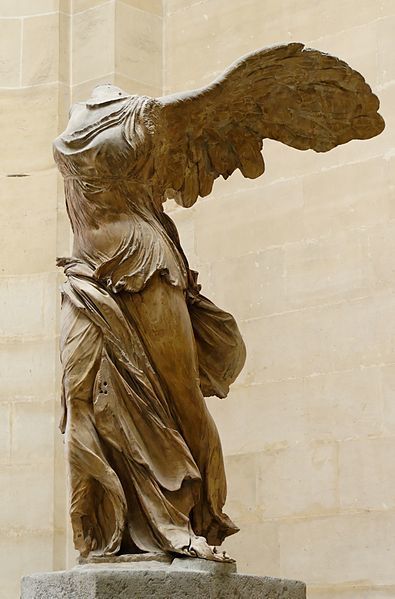 "The goddess of Victory (Nike, in Greek) is shown in the form of a winged woman standing on the prow of a ship, braced against the strong wind blowing through her garments."
I find Winged Victory breathtakingly powerful and beautiful. I long to see what her head and face looked like.
As you stand near it, you can almost feel the wind rippling through her robes. I can imagine how she must have stirred the hearts of the victorious warriors and the people of their city, evoking the feeling of power and excitement as their ship raced towards victory.
[Image: Marie-Lan Nguyen, Wikipedia (http://en.wikipedia.org/wiki/Winged_Victory_of_Samothrace).]