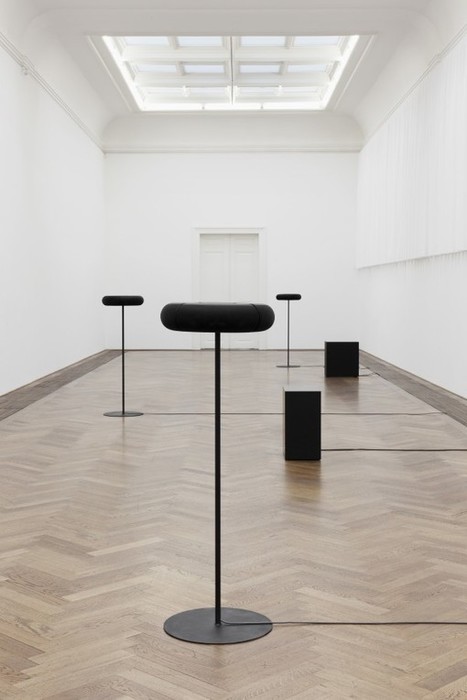 "Press Release: Kunsthalle Basel is delighted to present the first solo exhibition of Swiss artist Hannah Weinberger.
An essential mode of Weinberger's artistic practice and production to date has been that of collaboration and participation. Her music and sound works were often included in exhibitions as live performances that took place during opening nights or special events. Thus, her pieces added another dimension to other artists' works, and were occasionally also co-performed or co-produced by them. Each of Weinberger's works engaged with a particular exhibition space and was the outcome of a collective endeavour. Weinberger employs different genres and transgresses the limits of youth subcultures that identify each with one particular genre and the corresponding look and lifestyle. The artist's open-ended way of working challenges the role hierarchical processes play in contemporary art, and shifts the focus to the importance and presence of collective creativity in our time.
As a representative of the generation that has unlimited access to information and media, Weinberger situates her work in the production sector of music and sound performance. The availability of affordable technology puts the production – and instantaneous distribution – of high-quality music or film within everyone's reach. Consequently,..."