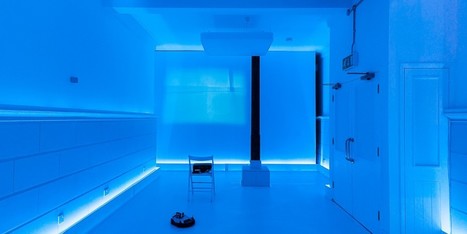 Brighton Digital Festival is incredibly pleased to announce two new artistic commissioning opportunities for the 2015 Festival, which will run from September 1st to 27th this year. These two new commissioning strands have been developed to support artists, technologists and contemporary creative practitioners to produce ambitious new work for the 2015 Festival.
Prior commissions by the Festival have supported artworks such as Oliver Hein's kinetic multimedia installation Hidden Lines, and Joseph Young's subversive yet earnest exploration of democracy in Revolution #10. As the Festival continues to grow, the depth and scope of the arts commissions is being ever expanded to reflect the diverse nature of contemporary arts practice, and increase the opportunities for the Festival to support artists in producing new works. ...
Brighton Digital Festival has over 150 events celebrating digital creativity and innovation. What will you be attending this September?
Via
Jacques Urbanska