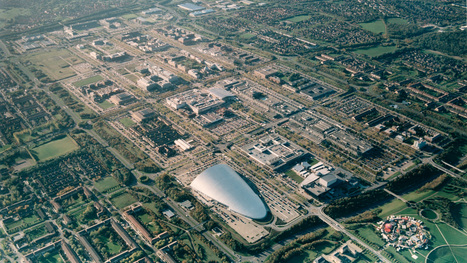 Urban agriculture is a promising solution to a variety of ills afflicting our increasingly urbanizing planet. Milton Keynes, Britain's largest New Town of the 20th Century, is forging a path towards food sovereignty by growing its urban farms.
The concept of food sovereignty was publicly conceptualized by Via Campesina at the World Food Summit in Rome in 1996. But it wasn't until five years later, when a group of NGOs delved into the topic, that people sat up and took notice. The group described food sovereignty as the right of peoples, communities, and countries to define their own agricultural, labor, fishing, food, and land policies which are ecologically, socially, economically, and culturally appropriate to their unique circumstances. [2]
While formally designated a new town in 1967, Milton Keynes has a long history that dates back to the 2nd millennium BC. The Middle Ages saw the creation of eighteen villages, most of which still exist and form the district cores. The establishment of the town was birthed as a method of solving housing problems in London, but the town has grown substantially since, now boasting a population of approximately 230,000. From 2001 to 2011 alone, the population experienced a surge of 40,000 new residents.[5]The vision for the town has grown too.