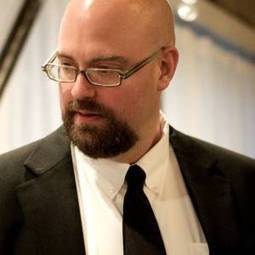 Alex Steffen calls himself a planetary futurist. That means he has confronted some grim realities in the nearly 10 years since he founded Worldchanging.com, an online publication that pioneered coverage of climate change and related issues in the early years of the 21st century.
His most recent book, which came out November 26, is called Carbon Zero: Imagining Cities That Can Save the Planet. In it, he lays out his case that "remaking the world's wealthiest cities over the next 20 years may prove the best—perhaps the only—chance we have of avoiding planetary catastrophe." (...)
Steffen:
To a really large degree the consumption choices that we can make are dictated by the systems around us. Whether or not we can walk or bike or take transit to work or to school. Whether or not we can reasonably live without owning every thing we might ever want to use. Whether or not we have access to food that is grown in ways that are more sustainable. The list goes on and on of things that are bounded by the urban systems in which we live. (...)
Ruggedization is simply making stuff that is harder to break. Many of the systems we depend on, including stuff our lives depend on, are extremely brittle. They've been optimized for a very narrow set of circumstances, which means that the minute something happens that's outside those normal expectations, they break, they collapse. This is not a good thing. There are certain systems you want to make sure work no matter what. You want your water supply to be safe no matter what. You want medical care to be available no matter what. So the first step is just making sure the things you cannot afford to have fail, you future-proof.
by Sarah Goodyear
21 Nov 2012