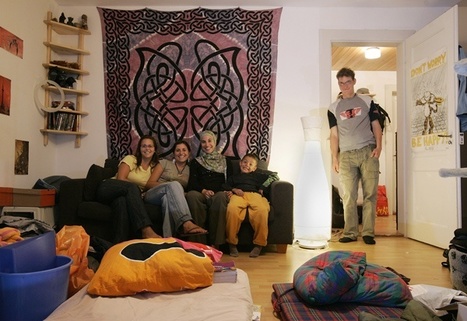 In a relatively short period of time, home-sharing websites like Airbnb and CouchSurfing have changed the way we view traveling. Instead of shacking up in dorm-like hostels or overpriced hotels, travelers now have the option of a home-away-from-home, in the shape of a furnished condo, treehouse, bedroom, or gently-worn sofa.
These travelers end up staying in locations that can provide an embedded community experience — they live in private homes, furnished by individual city residents, rather than 400-thread-count Egyptian cotton.
CouchSurfing, founded in 2004, reports over four million CouchSurfers on their site this year (over 16 million since launch), and Airbnb has had 10 million nights booked since their founding in 2008. The main distinction between the two sites is payment: CouchSurfing is free, and the idea is to stay with a "host." Airbnb's rates vary on the place, but tend to be solo (57 percent of listings are entire places [PDF]) — you are renting the place, not the hosted experience.
[PDF] http://assets.airbnb.com/press/press-releases/Airbnb%20Fact%20Sheet_en.pdf