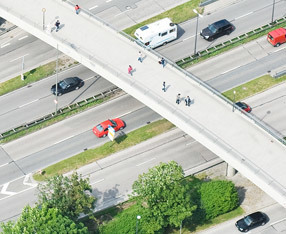 Governments are embracing "smart growth" planning principles to create jobs and more environmentally sustainable communities.
The Atlantic shares how walkable neighborhoods with easy access to local shops and mass transit can reduce the transportation and housing costs of the average household budget, as well as reduce the effects of pollution. Smart growth also has the potential to boost an area's economy by increasing foot traffic at local shops.

"The Environmental Protection Agency predicts that smart growth developments will likely increase over the next 30 years as household demographics and housing preferences change and the U.S. population grows."