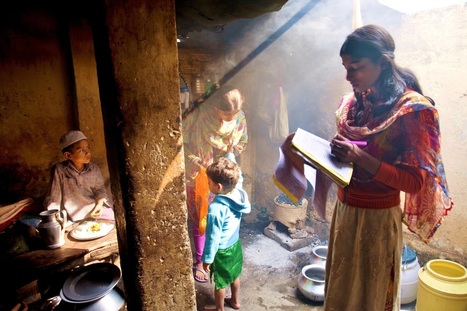 A characteristic feature of Asian urbanization is the prevalence of "megacities" that are home to more than 10 million people. In 2011, there were 23 such cities worldwide, 13 of which were Asian. By 2025, the total number of megacities is expected to reach 37—with 21 in Asia alone. Specifically, Southeast Asia is home to the most densely populated cities: approximately 16,500 people per square kilometerare squeezed into the region's urban areas.
Cities, especially in the developing world, must find a way to provide essential services to their ever-increasing populations. When cities fail to meet these essential needs on a large scale, they create areas known as slums, where households typically lack safe drinking water, safe sanitation, a durable living space, or security of a lease. According to UN HABITAT, 828 million people in developing-world cities are considered slum dwellers—one in every three residents. Slum populations are expected to grow significantly in the future, and UN HABITAT projects that 6 million more people live in slums every year.
The World Health Organization identifies the rapid increase of urban populations, especially slum populations, as the most important issue affecting health in the 21st century. The agency cites overcrowding, lack of safe water, and improper sanitation systems as the primary factors contributing to poor health among the urban poor. Slums often become breeding grounds for diseases like tuberculosis, dengue, pneumonia, and cholera, and slum dwellers contract water-borne or respiratory illnesses at much higher rates than people in rural areas do.