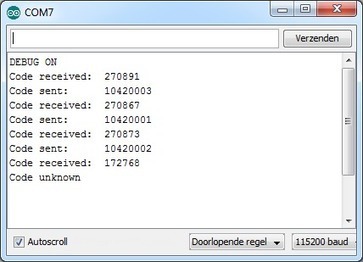 I moved to the HomeWizard from a different (alarm) system which contained a lot of

433Mhz

sensors which I could not hook up to the HomeWizard. Because I did not want to throw all these sensors away I built a middle-ware system with an

Arduino

and some code which can convert the non-supported codes in to HomeWizard supported codes (

KaKu

/

CoCo

style codes). The middle-ware receives a code and then translates that to a code which can be understood by the HomeWizard.