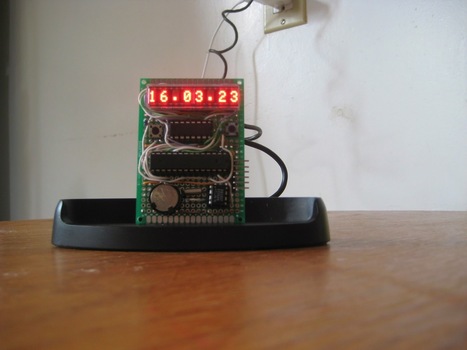 I recently had the opportunity to acquire a few

HDSP-2534

smart alphanumeric displays on the cheap. They seem to be vintage electronics (mines are stamped 9802, by HP), but they are still being made by Avago and

sold by digikey

(for about $40 a piece).





From the datasheet, the HDSP-253x looks like the LED dot-matrix equivalent of an HD44780-controlled LCD display:
data is sent on a 8-bit bus;
ability to decode 128 ASCII characters, which are permanently stored in ROM;
allows definition of 16 user-programmable symbols that are stored in the on-board RAM.