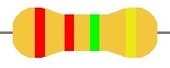 Demonstration of a Raspberry Pi powered Pong clock. This clock plays a game of pong such that the score shown is equal to the current time.

Python source code is available from my bitbucket account:
The clock is written in Python and requires PyGame to run. The versions of both Python and PyGame included with Raspian work to run the code.