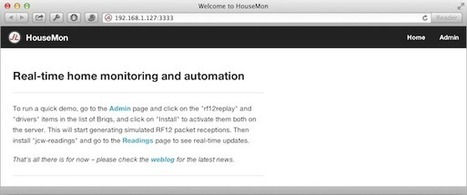 Welcome to the ninth instalment of Dive Into JeeNodes. We're going to install HouseMon!
If you've followed all the steps up to this point, then getting HouseMon running will be a piece of cake. We need to do exactly three things:
Download the HouseMon source codeInstall the packages used by HouseMonLaunch the HouseMon server...