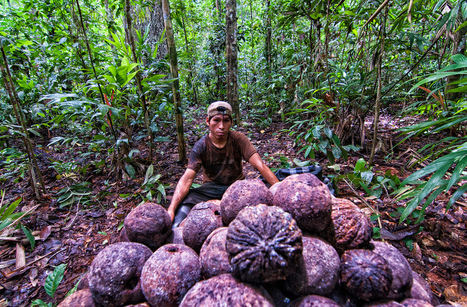 7 November 2013, CIFOR -- "In the Brazil nut forests of the Peruvian Amazon, scientists from the Centre for International Forestry Research (CIFOR) are trying to resolve a controversial question: can selective timber harvesting coexist with Brazil nut production?
Brazil nuts are giant Amazonian trees that produce huge fruits – called "cocos" in Peru for their resemblance to coconuts. Every year between November and March, as the rain falls on the western Amazon, they tumble to the forest floor, where they're cracked open by rodents – or humans with machetes.
"The Brazil nut is special because it's the only internationally traded nut that comes from tropical primary forest," says Manuel Guariguata, a senior CIFOR scientist who is leading the study. ..."