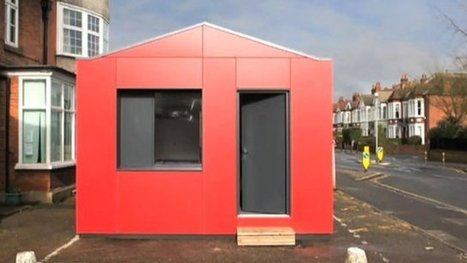 A new housing unit developed by the YMCA may offer one solution to the lack of affordable housing in London and other UK cities.
The Y:Cube is a 280-sq-ft (26-sq-m) studio-like apartment made for single occupancy. It can stand alone, or be stacked into bigger housing blocks.
The units are constructed in a factory and arrive on site ready-made, with water, heating and electricity incorporated into the unit and ready to be connected to local facilities.
http://www.bbc.co.uk/news/magazine-27381656