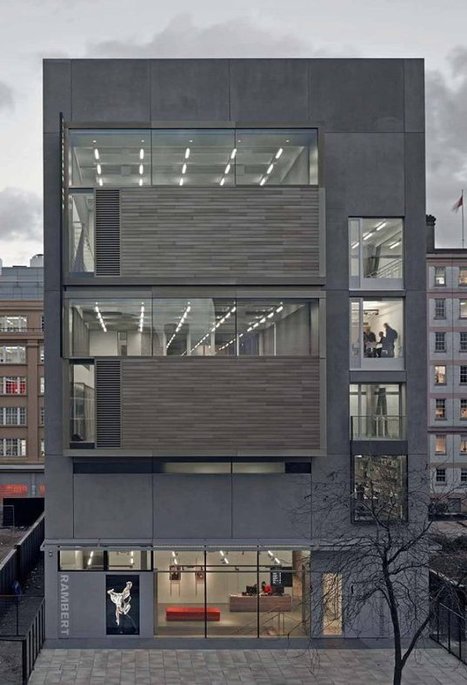 Slice of Coin Street life

Allies & Morrison's Rambert building at Waterloo is one step ahead, infilling a space that is yet to be created with understated class.

Words: Hugh Pearman
Photographs: Nick Guttridge

Simon Russell Beale, playing Lear at the National, becomes steadily more stooped and crooked as the play progresses and his character's physical and mental infirmities increase. Beale needs physiotherapy to keep him limber in this demanding role, and luckily, there's a place just round the back of his theatre where he can get top-notch physio attention. It's called Rambert, and this famous contemporary dance company is the latest cultural arrival on London's South Bank, in a home designed by Allies & Morrison.
http://www.ribajournal.com/pages/may_2014_buildings_studio_233517.cfm